---
---
Primeworks Studios is an established South-East Asian production company involved in the creative content business in every aspect of the media chain in TV and film production, content sales, film distribution and marketing, animation, talent management as well as licensing and merchandising. It is an award-winning content company producing over 3,000 hours of compelling content annually for a range of platforms including television, cinema and digital. The production house is the creative force behind a wide range of content genres including entertainment, animation, magazine, documentary, sports, and drama.
---
---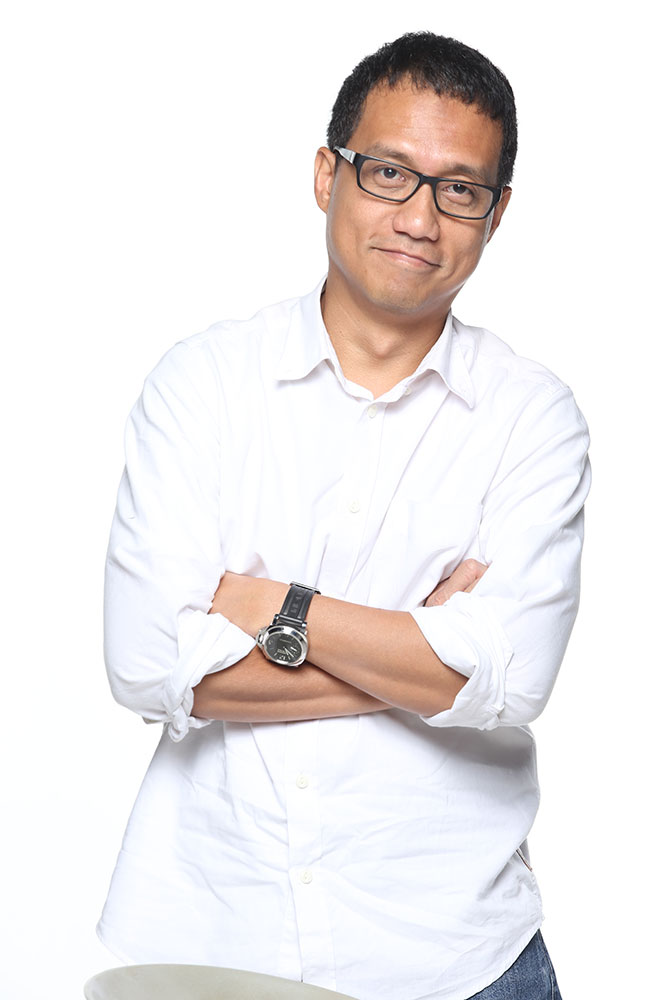 Datuk Ahmad Izham Omar
Chief Executive Officer, Primeworks Studios, Media Prima Berhad
Chairman, Communications and Multimedia Content Forum of Malaysia (CMCF)
Director, Music Rights Malaysia Berhad (MRM)
Vice Chairman, Music Authors' Copyright Protection Berhad (MACP)
Vice Chairman, Malaysian Film Producers Association (PFM)
Trustee, Yayasan Perpaduan Malaysia (YPM)
Most Promising Entrepreneur Award, Enterprise Asia
Lifetime Achievement Award, Voice Of Independent Music (VIMA)

Education
MBA, Suffolk University, Boston, USA, 1994. Magna Cum Laude. Attended International Management course at IESE, Barcelona, Spain in 1993.
Bachelor of Music, Berklee College of Music, Boston, USA, 1991. Magna Cum Laude. Majored in Music Production and Engineering. Minored in Commercial Arranging and Music Business/Management.
Harvard University, Cambridge, USA, 2008. Effective Media Strategies course.
Presentation Topics
"Making A Difference"
"Marketing To The Youth"
"Launching A Brand"
"Brand Story"
"TV – The New Digital Frontier"
"The Melayu"
"Innovation Thinking"
"Innovate or Die"
"A Whole New World"
"Changing Content Landscape"
"Monetizing Content"
With a life-long mission to always produce something new, exciting and different, Ahmad Izham Omar has ignited many different industries.
In 8TV he created a strong Malaysian TV station. Breaking-even in a record 18 months, 8TV received global recognition for creative excellence. From 2011 to 2015, he held the posts of Chief Executive Officer, Television Networks, Media Prima overseeing TV3, ntv7, 8TV and TV9 as well as Chief Executive Officer of Primeworks Studios, Malaysia's leading content company, specializing in movies, television programs, animation and more.
In 2016 he focused solely as Chief Executive Officer of Primeworks Studios, producing content for consumption across the world.
From 2005 to 2010, he was Media Prima's Head Of Radio, where he launched Malaysia's top radio stations Hot FM, Fly FM and One FM. In 2009 and 2010, Izham was also the CEO of Alt Media, leading the broadcasting industry's foray into new media. Here he launched a world-class video streaming service called tonton, heralded as a breakthrough in the region.
A multi award-winning music producer, arranger, songwriter and musician, Izham has worked on albums from artists including Faizal Tahir, Jaclyn Victor, Innuendo, Siti Nurhaliza, Ferhad, Poetic Ammo, Too Phat, Malique and Camelia. He has won multiple AIM and Anugerah Juara Lagu awards. Izham has also worked with artists from around the world, including an album released in the UK by the Irish rock group Relish.
Izham started his musical career with the legendary Positive Tone record label in 1994, producing progressive music that captured the imagination of Malaysia. In 1998, he sold the label to EMI and became EMI Malaysia's A&R Director. In 2009, he launched a label called Monkey Bone, which has housed some of Malaysia's biggest stars including Faizal Tahir.
Izham has been awarded the Most Promising Entrepreneur Award by Enterprise Asia and was also accepted to be a delegate in the prestigious Asia Society Asia 21 Young Leader's Summit. Izham was also awarded the Lifetime Achievement Award by VIMA (Voice of Independent Music Awards) for his contribution to music.
Izham is currently Chairman of the Communications and Multimedia Content Forum of Malaysia (CMCF). He is also Vice Chairman of the Malaysian Film Producers Association (PFM) and Music Author's Copyright Protection (MACP), Malaysia's public performance royalty collection body for music for composers as well as a Director of Music Rights Malaysia, Malaysia's single licensing body for public performance of music. He is also currently on the Board of Trustees of Yayasan Perpaduan Malaysia. Formerly on the Board of Trustees for the Asian Television Awards, Izham was also once Chairman of the AIM awards and council member of the Malaysian Music Academy.
A regular speaker on the entertainment, broadcasting and marketing circuits, Izham has also lectured Music Business Operations and Management courses at the International College Of Music (ICOM).
He has a column in The New Straits Times called "For The Record" where he talks about all things music and creativity. He also writes on his Twitter account at @AhmadIzhamOmar.